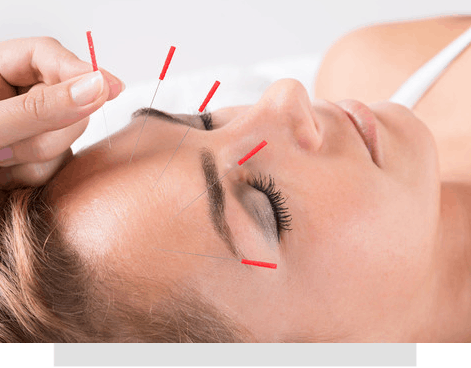 We provide holistic medical services based on Traditional Chinese Medicine practices to the San Antonio area. This includes utilizing acupuncture techniques to rejuvenate your appearance. We are excited to tell you that we also offer cosmetic services to clients. We have found that when a client feels better about the way they look and feel, it can be a catalyst for improved self esteem, a general well-being, and a nudge to take over their health in a positive direction. We use acupuncture as a tool for facial rejuvenation, along with herbal medicine specifically tailored to each client. Patients love their results and feel the treatments are very relaxing.
Remember, it took decades of stress, sun damage and exposure to environmental toxins for your skin to reach a state of crisis, and the damage will not be instantly undone. The remedy cosmetic acupuncture may offer is the reduction or erasure of fine lines. Deeper lines will soften. Additionally, patients may experience the firming of jowls and a reduction in the size of under-eye bags. It is not unusual for clients to report glowing skin tone, a rosier complexion, increased energy, and eyes that sparkle.
But it doesn't stop there. Since facial acupuncture is based on time-tested principles of Traditional Chinese Medicine, a person's overall health may also benefit. Insomnia may be corrected and weight gain may be controlled. Cosmetic acupuncture is, after all, a whole-body treatment. Besides addressing a patient's condition holistically, the practitioner will probably work locally, inserting painless, ultra-fine needles into–and around–specific wrinkles, acu-points or muscle points, depending on the technique employed.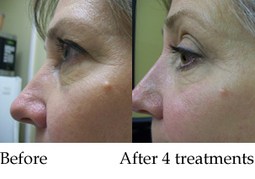 Actual Alamo Heights Wellness client
A course of ten treatments is standard, with periodic follow-up visits as needed. These sessions are labor intensive and will be priced differently than customary acupuncture treatments. Not surprisingly, if you are a smoker or sun-worshipper, you will need to make a longer commitment in order to achieve results. Depending on the technique used, there is a slight chance of minor temporary bruising, although your practitioner may lessen the possibility by starting your session with a homeopathic remedy.
If your features are tired, your eyes are baggy and your skin is without luster, yet you do not feel the need for cosmetic surgery, then facial acupuncture may be for you. The freedom from post-treatment downtime and the experience of enhanced vitality contribute to the ever-increasing popularity of this Asian art. If you are willing to try something different and new, you may find that facial acupuncture is the perfect partner in your quest for rejuvenation and renewal.
Facial Rejuvenation Treatments
$125 Follow up Treatments
Package of 10 facial rejuvenation treatments- $1195
**At least 7 treatments are recommended for best results, most patients sign up for the 10 series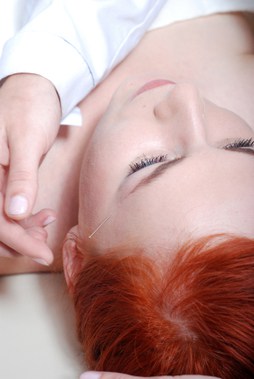 Facial Rejuvenation Treatment in San Antonio